Livestock Dies in Manlius Building Fire
By TWC News Staff
Monday, February 8, 2016 at 07:58 AM EST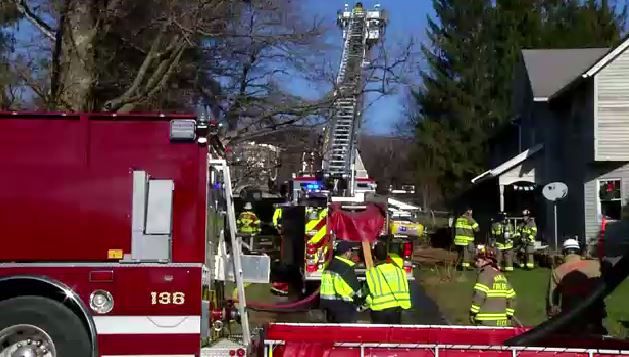 Updated 02/05/2016 06:02 PM
MANLIUS, N.Y. — A Manlius building fire on Cazenovia Road kept crews busy most of the afternoon on Sunday.
Fire officials say crews got the fire under control quickly, but it had a "large headstart."
No one was hurt, but livestock in the building didn't make it.
Officials say the fire may have been started by a heater.
"There was a heat source that was in back of the building," said Brad Pinsky, Manlius Fire Department Assistant Chief. "The cause is still under investigation, but we've located at least the ignition point in the back of the building. We don't know how long it was burning, but that lid off the back, that quickly grew."
A few departments responded to the fire including crews from Fayetteville and Cazenovia.